2018 Chenin Blanc
Rebellious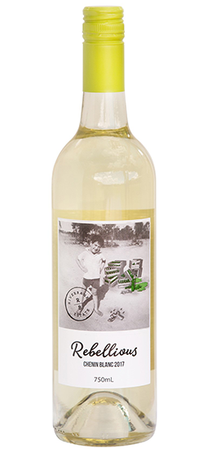 RiverBank Estate sits adjacent to the old RiverBank Juvenile Detention Centre which was built in the 1960's and housed boys who found themselves in trouble with the law. Rebellious holds two meanings; in reference to these troubled youth and to our unique wines being different to the mainstream varietals.
A variety well suited to the Swan Valley. Granny Smith apple, cut straw & poached pear. This Chenin Blanc can be consumed youthful and fresh or cellared for several years to develop a rich toastiness.
RiverBank Estate was first planted on the fertile banks of the Swan River in 1988 and has grown to encompass nearly thirty acres of mature, low yielding vines, producing exceptional fruit that is lovingly handcrafted into premium, regional, varietal wines, vinified and bottled on-site.
Awards:
Bronze in the 2018 Winewise Small Vignerons Awards (ACT)
Bronze in the 2018 Singapore Airlines Swan Valley Wine Show
Bronze in the 2018 Mt. Barker Wine Show of Western Australia
Product Reviews
Ellie
(10/09/2019 at 5:34 PM)
My favourite white by far! Such a light wine, though still full of flavour.