2017 Sangiovese-Cabernet Franc
Rebellious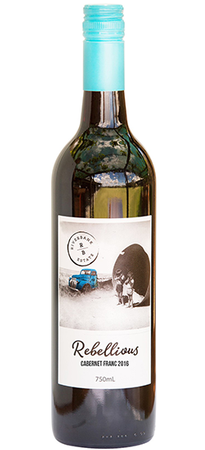 RiverBank Estate sits adjacent to the old RiverBank Juvenile Detention Centre which was built in the 1960's and housed boys who found themselves in trouble with the law. Rebellious holds two meanings; in reference to these troubled youth and to our unique wines being different to the mainstream varietals.
A food friendly, medium bodied red blend. A densely coloured, fragrant wine with a blackcurrant, bay leaf and cedary mid palate.
RiverBank Estate was first planted on the fertile banks of the Swan River in 1988 and has grown to encompass nearly thirty acres of mature, low yielding vines, producing exceptional fruit that is lovingly handcrafted into premium, regional, varietal wines, vinified and bottled on-site.
Awards:
Bronze in the 2018 Singapore Airlines Swan Valley Wine Show
Bronze in the 2018 Geographe and Alternative Varieties Wine Show
Bronze in the 2018 Perth Royal Wine Awards
Bronze in the 2018 Western Australian Boutique Wine Show (Blackwood Valley)
Bronze in the 2018 Australian Alternative Varieties Wine Show