NV Liqueur Muscat
Eric Anthony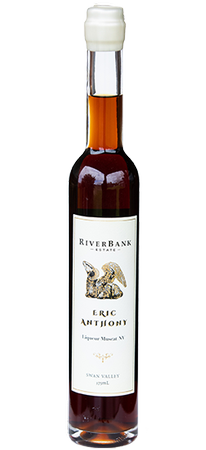 The ram with wings represents strength, determination and risk to take flight into new beginnings.
A perfumed bouquet of caramel, intense raisin and toffee. Then palate displays cumquat marmalade, cloves, Christmas cake and orange zest. Matured for over twenty years in old 160lt bourbon barrels.
RiverBank Estate was first planted on the fertile banks of the Swan River in 1988 and has grown to encompass nearly thirty acres of mature, low yielding vines, producing exceptional fruit that is lovely handcrafted into premium, regional, varietal wines, vinified and bottled on-site.
Product Reviews