NV Pedro Ximinez
Eric Anthony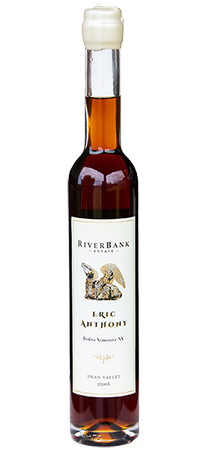 The ram with wings represents strength, determination and risk to take flight into new beginnings.
A deep amber colour with a khaki hue. This fortified dessert wine has developed a rancio character from over twenty years maturing in a large format traditional cask. Grilled nuts, Chinese five spice, treacle and coffee beans on the palate lead to a lifted spirit, burnt toffee finish.
RiverBank Estate was first planted on the fertile banks of the Swan River in 1988 and has grown to encompass nearly thirty acres of mature, low yielding vines, producing exceptional fruit that is lovely handcrafted into premium, regional, varietal wines, vinified and bottled on-site.
Product Reviews
Brett Phoebe
(28/05/2022 at 5:14 PM)