Father's Day 2021 - Adult
FDA2021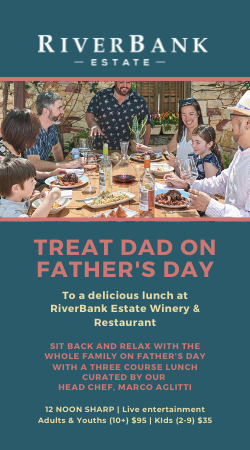 Sit back and relax with the whole family overlooking our stunning vineyards on Father's Day with a three course lunch curated by our Head Chef, Marco Aglitti.
We start at 12 noon sharp, live entertainment, lawn for the kids to wander.
Adults $95 (including youths from 10+)
Kids $35 (2-9)
Click here to view our menu (will be live on Thursday 12th August).
Or call RiverBank Estate on 08 9377 1805
Product Reviews