29 November 2017 | Media, Wines | RiverBank Estate
Eric Lembo breaks into the International market
Eric Lembo, the Director of RiverBank Estate made news this week by making a deal to sell his wine to the International market. This is a huge accomplishment for RiverBank Estate!
Published on November 23, 2017 in The West Australian in the West Business Insider.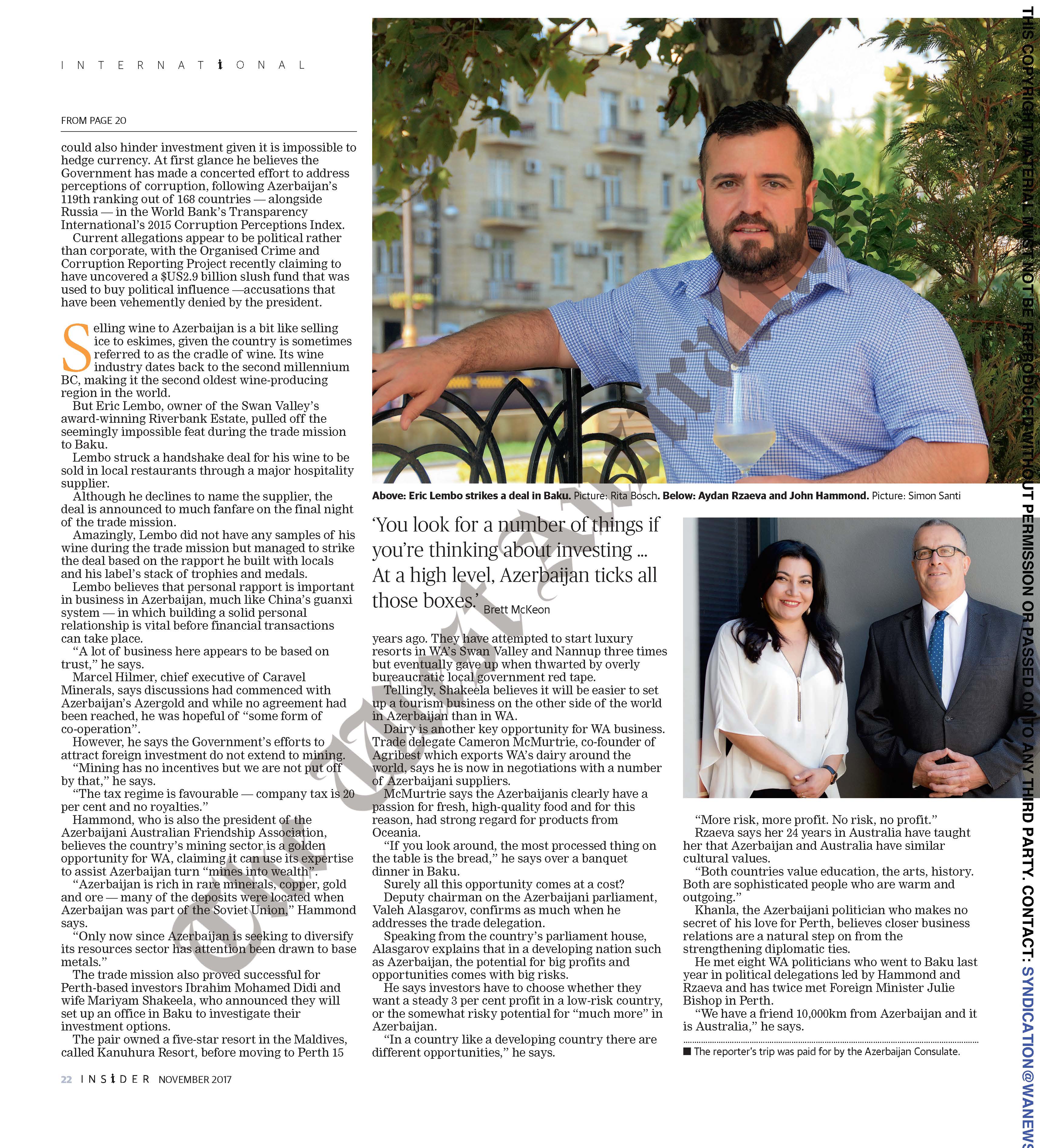 Selling wine to Azerbaijan is a bit like selling ice to Eskimos, given the country is sometimes referred to as the cradle of wine. Its wine industry dates back to the second millennium BC, making it the second oldest wine-producing region in the world.
But Eric Lembo, owner of the Swan Valley's award-winning Riverbank Estate, pulled off the seemingly impossible feat during the trade mission to Baku.
Lembo struck a handshake deal for his wine to be sold in local restaurants through a major hospitality supplier.
Although he declines to name the supplier, the deal is announced to much fanfare on the final night of the trade mission.
Amazingly, Lembo did not have any samples of his wine during the trade mission but managed to strike the deal based on the rapport he built with locals and his label's stack of trophies and medals.
Lembo believes that personal rapport is important in business in Azerbaijan, much like China's guanxi system - in which building a solid personal relationship is vital before financial transactions can take place.
"A lot of business here appears to be based on trust," he says.

Comments
Commenting has been turned off.