Wine News
Stay up to date with all the latest news, tips and events that are happening around RiverBank Estate!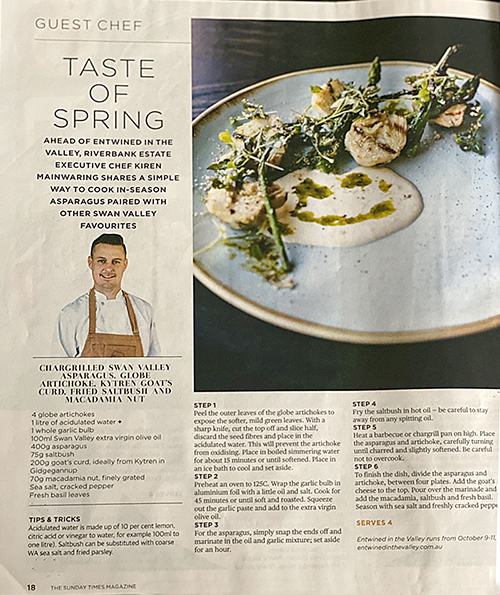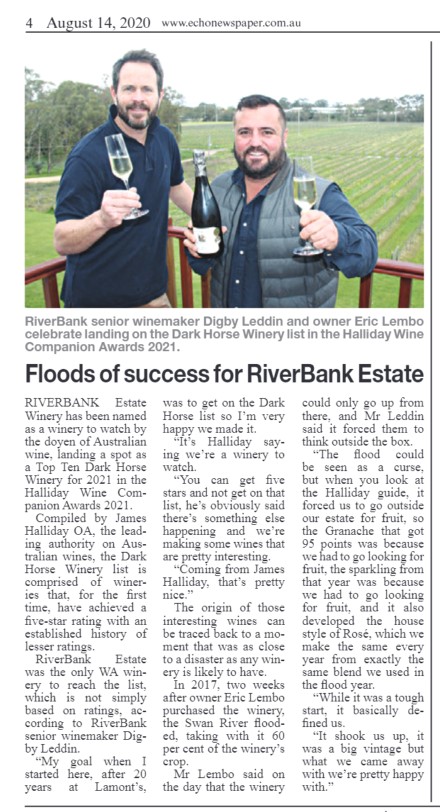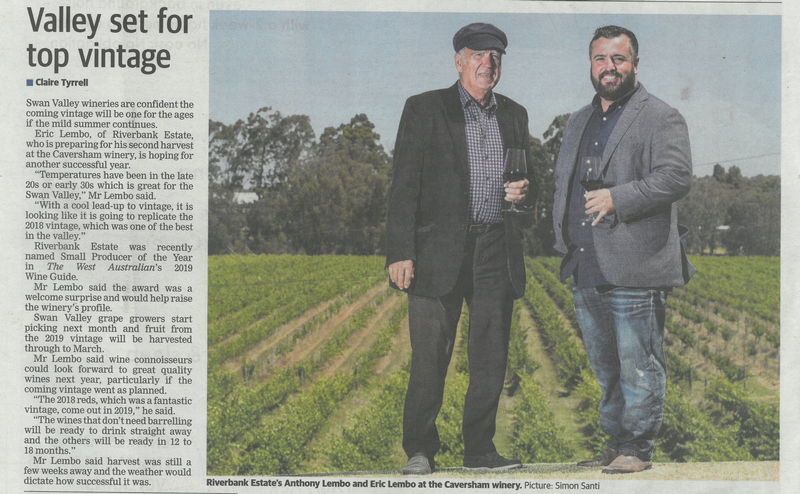 Click here to see the article.
Click here to see the article.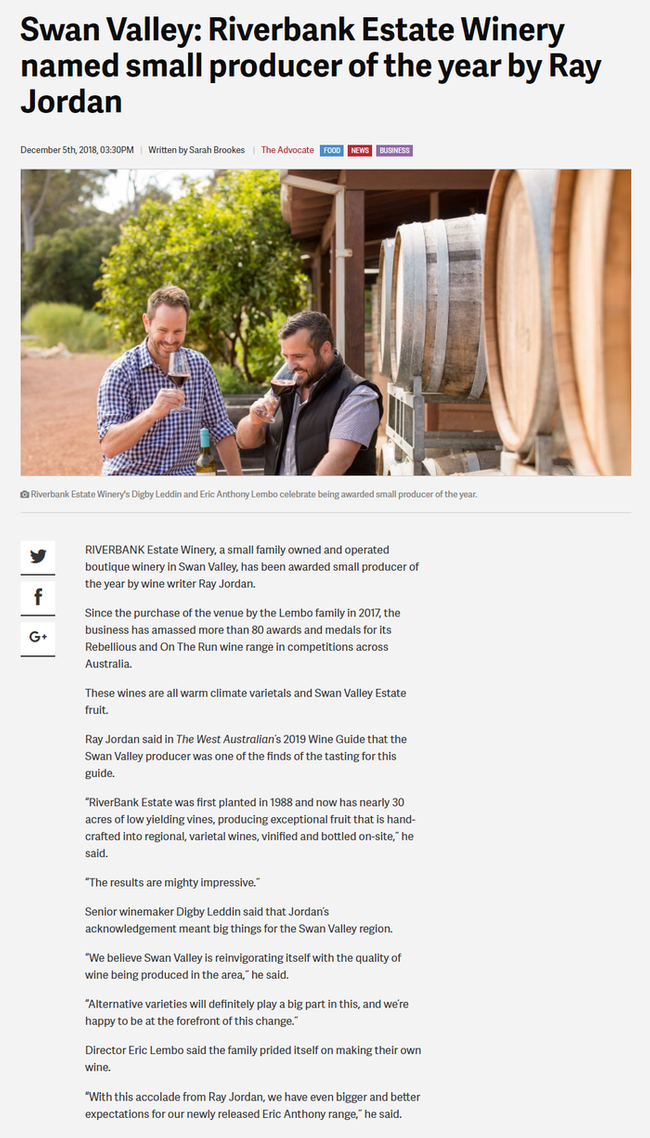 Outside of Australia's mainstream wines, an emerging range of new varietals is turning heads and stimulating palates.
Amongst these wines are our multi-award winning 2017 Rebellious Vermentino and 2017 Rebellious Petit Verdot. Having entered our wines into the prestigious Winestate competition, and achieving a high 4.5 star rating for two, this is a significant achievement to say the least.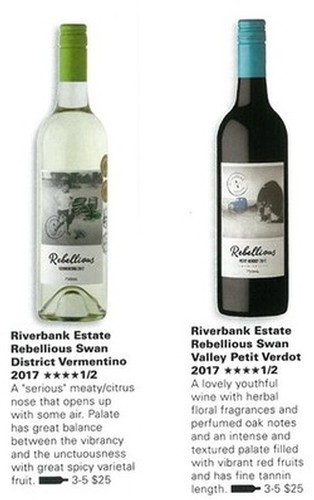 Featured on page 72 and page 76 of Winestate Magazine
Published in The Sunday Times Magazine on 25th March 2018
It was a day of milestones at this year's Aspinall Family Lifeline Brunch held in the backyard of Vince and Anne Garreffa's Mount Lawley home, with Vince putting his signature ponytail on the chopping block for charity. Mineral Commodities executive chairman Mark Caruso paid $6000 to chop the lock off with a meat cleaver and Marilyn New forked out $1000 to watch. All up, the snip raised $19,000, adding to the whopping $452,000 raised on the day and the $3 million since the event's inception 22 years ago.
Di Bauwens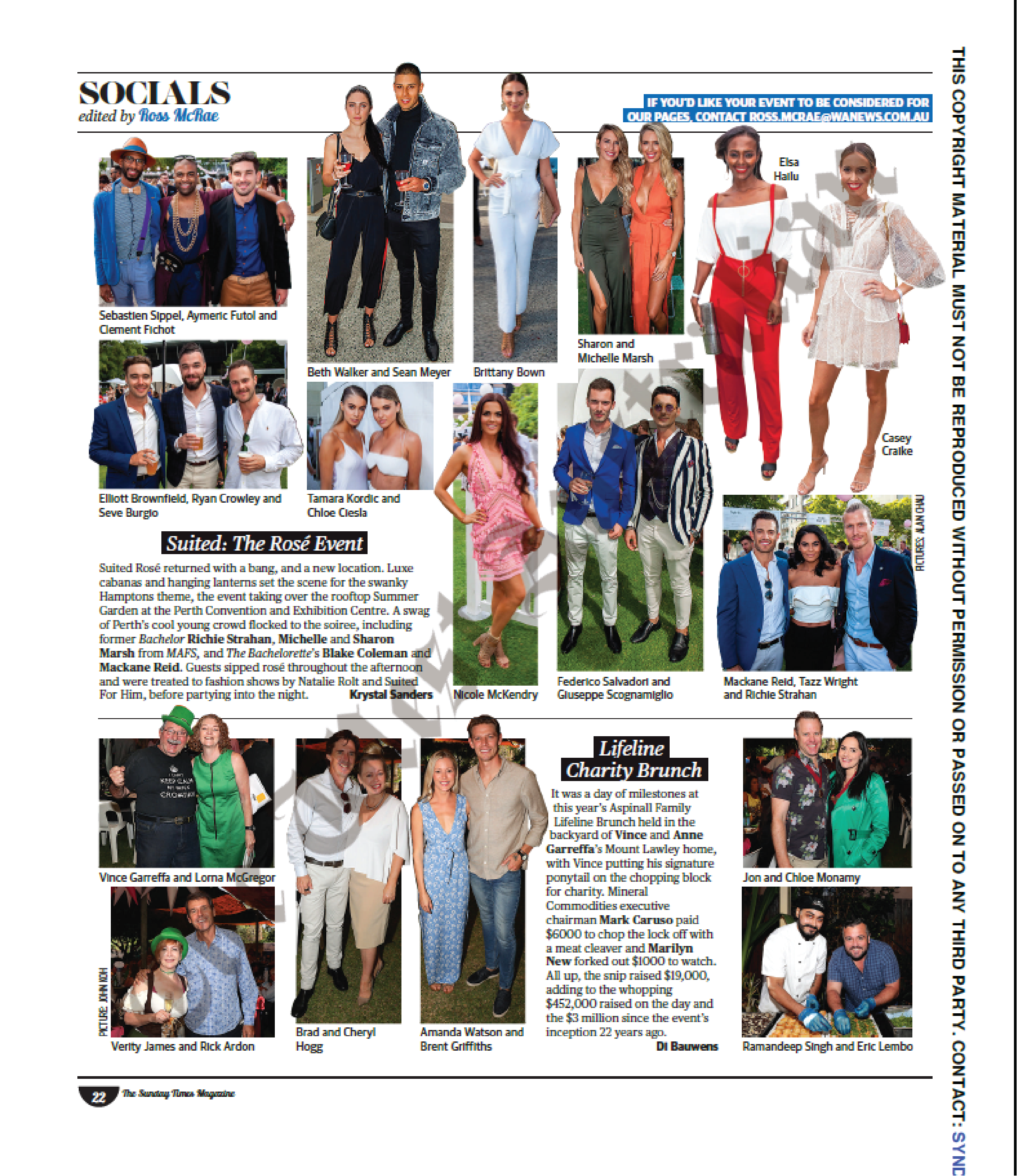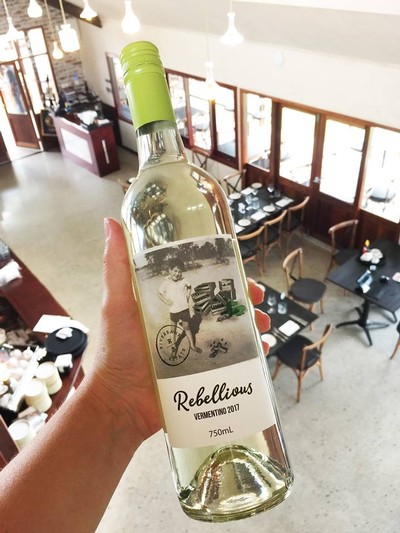 Liquor Barons group recently chose our Vermentino in a blind tasting panel and its feature in On The Vine Magazine and website for 2018.
Almost every winery submitted their wines so it was a nice compliment and feels great to be noticed. This Vermentino also beat all the great southern wineries to win Gold and a Trophy in the Geographe Show. Our wines are now in almost every liquor barons across Western Australia.