Wine News
Stay up to date with all the latest news, tips and events that are happening around RiverBank Estate!
Outside of Australia's mainstream wines, an emerging range of new varietals is turning heads and stimulating palates.
Amongst these wines are our multi-award winning 2017 Rebellious Vermentino and 2017 Rebellious Petit Verdot. Having entered our wines into the prestigious Winestate competition, and achieving a high 4.5 star rating for two, this is a significant achievement to say the least.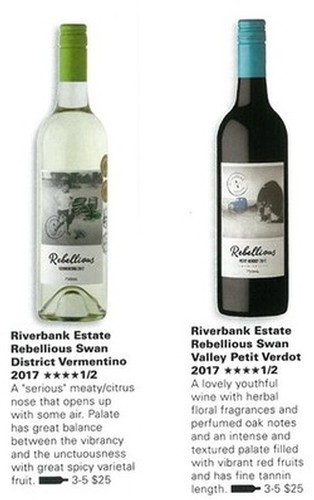 Featured on page 72 and page 76 of Winestate Magazine