19 November 2018 | Media, Wines | RiverBank Estate
It's a Winner in Winestate Magazine
Outside of Australia's mainstream wines, an emerging range of new varietals is turning heads and stimulating palates.
Amongst these wines are our multi-award winning 2017 Rebellious Vermentino and 2017 Rebellious Petit Verdot. Having entered our wines into the prestigious Winestate competition, and achieving a high 4.5 star rating for two, this is a significant achievement to say the least.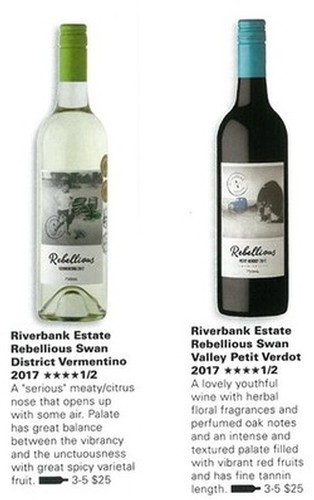 Featured on page 72 and page 76 of Winestate Magazine
Comments
Commenting has been turned off.